You may not know this, but this week something pretty cool is happening at Original Strength Institute. We've been challenging people to step up to the plate and see if they are ready to take their training up a notch. We challenge them with the Becoming Bulletproof Test.
OS Institute co-owner and my good friend, Tim Anderson wrote a book called "The Becoming Bulletproof Project". In the book Tim writes about the importance of having a strong and able body, and how to bring out the strong and able body that's already in all us… because, we get it, you don't always feel super hero strong and resilient like you did when you were younger.
But you can!
How you ask? Well in the book Tim wrote out some "simple", but not easy workouts that will not only challenge you physically, but mentally as well.
Here at Original Strength Institute and Original Strength Institute Online, we are having people test to be part of our "Becoming Bulletproof" class. The test is meant to challenge people mentally and physically and give a stepping stone for some specific training goals.
The test looks a little something like this:
-1 minute of battling ropes at 100 waves per minute, double waves (no alternating)
Rest for 1 minute
-Squat and Push Up Mountain, starting at 1 and going up to 10. Must be completed in 10 minutes or less

Rest 1 minute
– Active hang for 30 seconds, feet off ground and keep a long neck (no shoulders up by the ears)
Rest 1 minute
–Spider or Leopard Crawl for 3 minutes
Sounds FUN right?
So I was thinking that maybe you might want to give it a try! Up for it?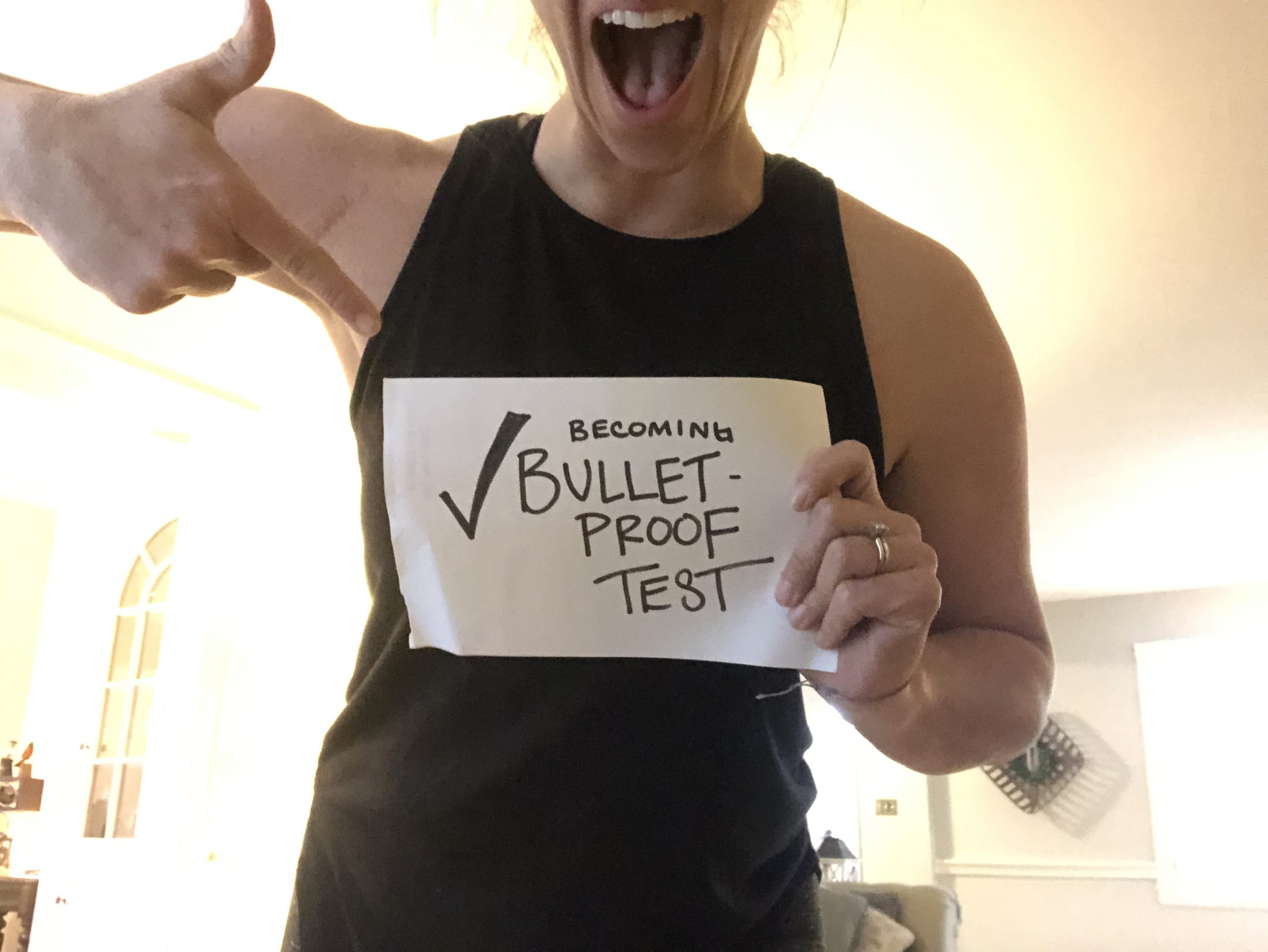 Make sure you post a video or pic on the OSi Online Facebook group. We'll put each person that shares a pic of themselves completing the test in a drawing to win a Becoming Bulletproof prize! Post by this Sunday and let us know how it goes!
That's it for now. Keep being Awesome!