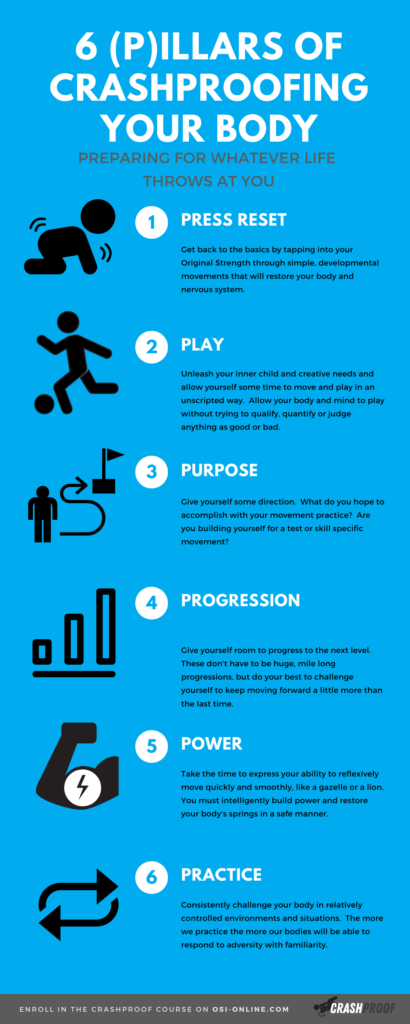 Learn more about how to become Crashproof and get WinterSport Ready at our upcoming webinar on Wednesday, Jan 5th at 7:30pm ET.
We get it, everyone has been a little more holed up than usual, less active and more ready than ever to get out of the house and get some fresh mountain air and adventure in…. BUT we also get that you may be dreading the way your body may feel the next day.
Coach John Odden and the Original Strength Institute team has prepared an AT-HOME recipe for success to help you get Winter Sport Ready right in your own home!
Join the team of highly sought after professionals on Wednesday night for a webinar that will teach you:
❄️ How to feel ready to conquer the mountain with confidence
❄️ What the typical injuries one gets on the slopes and specific things you can do to prevent them.
❄️ About the importance of knowing how to fall and how to get good at it.
❄️ The top secret 5-Point CrashProof Program Steps
❄️ A simple plan of action to get started on immediately
❄️ AND they'll answer questions and have a few special gifts to give away.
Register for the LIVE webinar and we'll see you there!
YOU COULD WIN! Just for registering you'll also have a chance to win a pair of Xero Shoes and our 4-Week Crashproof training program!
*If you can't make it, you'll also receive the recording following the event via email.