If you've never heard about it, or researched it, turmeric has numerous health benefits and often times, you'll see it in things like "golden milk". Here is a warm latte that's packed with heathy ingredients that come along with bonus benefits like boosting brain function, anti-inflammatory benefits, lowered risk of heart disease and it's also been said to benefit depression, arthritis and more. So really, get you some!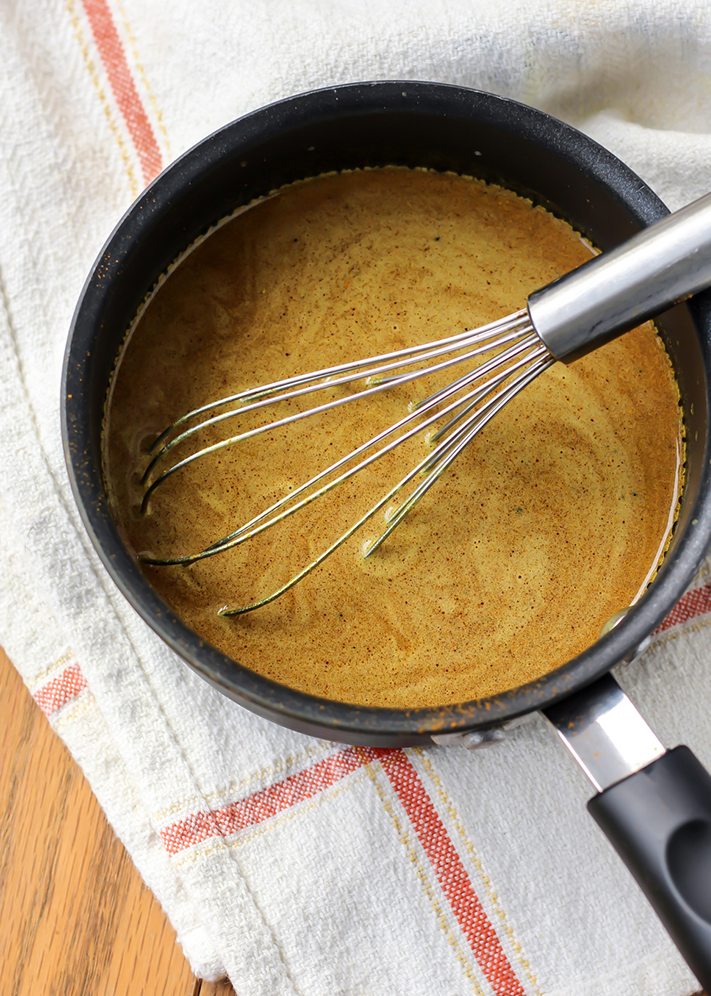 INGREDIENTS
1/2 cup coconut milk, full fat or lite
2 cups almond or cashew milk (or non-dairy of choice)
1/2 TBS coconut oil
1/2 tsp turmeric
1/4 tsp cinnamon
1/4 tsp cardamom
1/8 tsp black pepper
2 medjool dates*, pitted
1/2 cube fresh ginger**, peeled
INSTRUCTIONS
In a small saucepan over low-medium heat, whisk together milk, coconut oil and spices until warm. Do not let mixture come to a boil. Remove saucepan from heat and allow to cool for 10 minutes.
Once mixture has cooled, transfer to blender cup with pitted medjool dates and fresh ginger. Blend mixture until smooth (make sure your blender can handle warm liquids or you might have an explosion on your hands…)
Transfer turmeric latte to 2 10-12oz mugs, enjoy!
NOTES
*Can also sub with 1 TBS honey or maple syrup
**Can also sub with ¼ tsp ground ginger. If going this route, a blender is not needed.-Store any leftover portions in airtight containter in fridge up to 3 days.
Thank you to Fit Mitten Kitchen for another delicious recipe!