During one of our last few 6 Week Challenges, where we support and encourage our members to take steps towards living a long, healthy life, we brought in the awesome dietitians from The Endurance Edge. They have brought a wealth of information to OSi and our members! Sarah is here, on-site at OSi, offering Discovery Sessions and other services twice a month. How awesome is it that you don't have to drive to Cary or Raleigh to meet with someone to give you specialized nutrition guidance and support?! But what CAN they help with? Read below to find out and then book a session with Sarah to get started!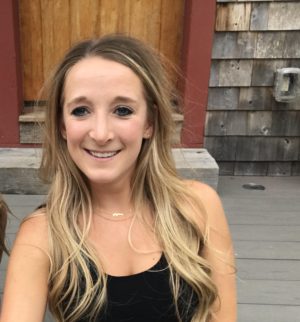 Do you have questions about what you should or should not be eating? Have you tried to lose weight but haven't really had success? Maybe you have thought about seeing a dietitian but are not sure what they do or how they could help you, sound familiar?
Before you can decide if seeing a dietitian is right for you, you should first understand how a dietitian can help. Many people hear the word dietitian and automatically think we are the food police, but I'll be the first to admit that we enjoy chocolate too!
We are more than the food police – we are food experts. We have extensive knowledge about food including nutrient composition, label reading, allergies and the best methods of preparation. We take the guess work out of figuring out what to eat and how to cook it. Our main role is to educate. We provide the information about food so you can make informed decisions regarding your food choices, health and well-being.
For those who know what you need to eat but don't know how much you should be eating, we specialize in determining an individual's needs based on his or her goals. Needs change throughout your lifetime, so what you needed when you were 20 years old in college may be very different from what you need at 30. We take an evidenced based approach that considers all aspects of your life to determine your personalized nutrition strategy.
Not only are we here to analyze your eating patterns and calculate your needs, but we are also here to support you! This is one of my favorite things about my job. We are on this journey together and I love to celebrate every goal you accomplish and assist you through any challenge that may arise. Making a lifestyle change takes hard work and there are going to be ups and downs. Working with a dietitian helps to take some of the pressure off of your shoulders. We help you problem solve and determine the best plan of action in order to achieve your goals whether it is weight loss, increased endurance or strength or maintaining a healthy weight.
Bottom line, we are here to help! If you are still unsure as to how a dietitian can help, how to accomplish your goals or which nutrition program is best for you, book a Free Discovery Session with us and we can figure it out together.
Sarah Heckler, MS, RD/LDN, CISSN
Registered Dietitian & Certified Sports Nutritionist
The Endurance Edge