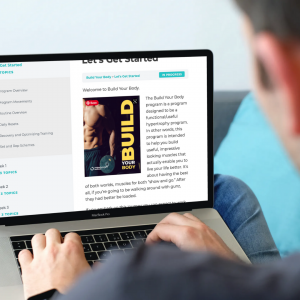 Welcome to Build Your Body
We all know it's a bad idea to press the brakes while at the same time pressing on the accelerator. From a movement perspective, the two necessary parts of a car are now fighting each other and it's only a matter of time before things break down. The same sort of thing happens in the human body.
Many strength building programs out there are doing exactly this, one foot on each pedal and that ends up breaking you down and you do not get the results you want.
This 8 week strength program from Coach Mark Shropshire gives you both size and useful strength, and teaches you how to recover to optimize your life.
About Instructor

Login
Accessing this course requires a login, please enter your credentials below!