Are you ready to become bulletproof?
If so, you've come to the right place.  This program was created by Coach Tim Anderson as a way to build both physical and mental resiliency.  It's about staying the course and being intentional with your movement.  It's about getting comfortable with being uncomfortable and making the hard things is.
Over the course of 9 weeks you'll go through 3 days a week of seemingly simple tasks that will make you question your sanity.  At first, it may seem too simple for your time, and but soon enough, you'll understand just why we've laid these stepping stones out for you as it progresses each week into a new territory of work capacity and mental tenacity.
This Fibonacci number following, all nasal breathing madness begins with week 1-6 building foundational strength and will have you moving through weeks 6-9 like dangit.
Tools Needed:
2 beach towels to perform velocity waves
Metronome or metronome app to set cadence for velocity waves
2-5 gallon buckets to perform weight of water

Buckets can also be used for bear hug, goblet, and suitcase carries

A cup to transport water
Backpack to perform carries

Fill backpack with appropriate amount of weight. Sand works great.

Jump Rope
1 pound Indian Clubs

Dowel rods cut at 25 - 40% length of the rod work great for this.
Small hammers also work well - BE CAREFUL if you use hammers.
Tools that are nice to have:
Kettlebells or dumbbells are great for goblet and suitcase carries.
A battling rope is fantastic for performing the velocity waves.
Focus for Each Training Session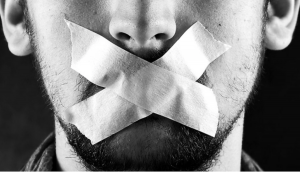 In every section and every session, your focus should be on breath management.
Strive to keep your lips shut, your tongue on the roof of your mouth, and breathe through your nose. This is a key to becoming bulletproof. If you can learn how to do this, you will have no limits and everything else about your life will just become better.
If your mouth pops open, use this as a cue to rest. EVEN if your time requirements have not been met. Simply stop the clock and recover. As soon as you can close your lips again, start the clock and resume.