It's close to Mother's Day and I've been reflecting on my journey as a mom. I've learned so much so fast and I found answers to things I didn't even know I was looking for until I became a mom. Can you relate?
You see, I didn't know I needed to learn how to Press Reset, but I did.
Before having my first child, I worked out everyday, sometimes twice a day, so slowing down while pregnant and recovering from a c-section was difficult. Not to mention that this was also my first kid and I wanted to do all the mom things the 'perfect' or 'right' way.
I sat around being more sedentary than ever until about three months post-partum, and then things suddenly got easier for me and the baby. (If you're a new mom this feels like forever, but hang in there.) I could do more things independently, and I had more energy. I may not have been able to leave the room easily due to those baby ninja senses, but I took what I could get.
This is where I discovered just how powerful Pressing RESET was for me. Simple movement was perfect for this stage of life I was in.
I would lay next to my son and do my head nods and egg rolls. I'd crawl around in my tiny space of the house on my hands and knees stopping to lean down and give my son kisses on the forehead. It was a great opportunity for me to move and relax and even play a little with my baby.
Another cool part of my new RESET routine meant that my son would watch me do things he would learn in the coming months.
What do I mean by that? Well, when I'm Pressing RESET, I'm actually going through a series of developmental movements that we did as babies. Sounds silly, but these movements, like breathwork, establishing head control, rolling, rocking, sitting, and crawling, were the foundation of our very original strength training system. We did these very movements to build strength in our bodies to get up and walk and run and play.
The reason that these are so beneficial to adults, especially moms, is that Pressing RESET is great at restoring our foundational strength that can feel lost after carrying a baby around for 9 months or so.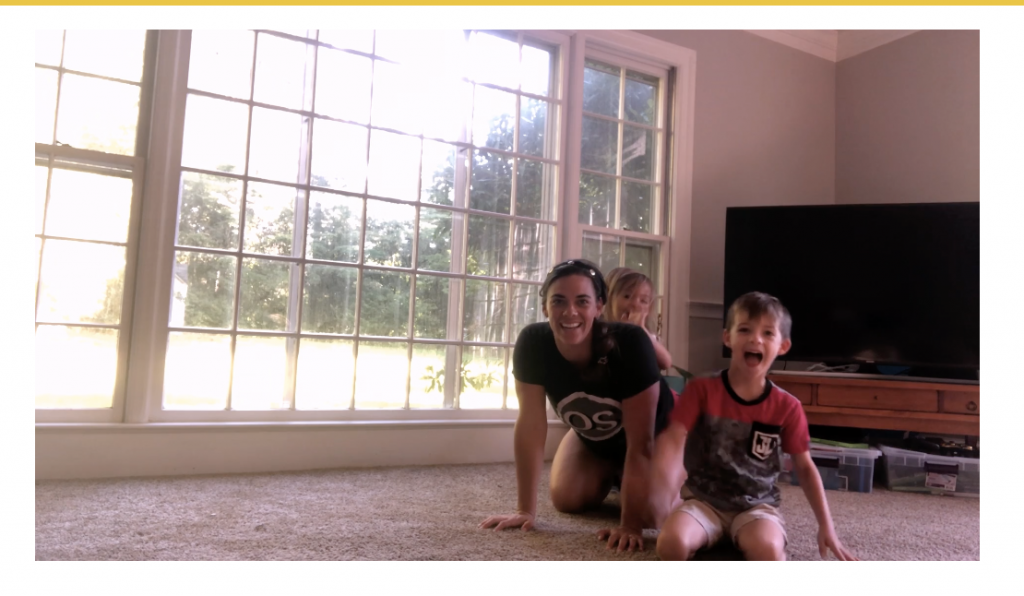 Anyways, I decided that I was going to do "
The Big 5
" five days a week for the next month and see how that went for me.
This video from OSI Online was perfect for me to follow along with. I kept to my plan reminding myself that it didn't have to be in the morning, or any specific time during the day, just whenever it worked for me.
If that felt easy I added more and more movements into my routine, squats here and there, planks, pushups, lunges, etc, and a lot I used my son for some weight resistance (don't worry, NOT baby kettlebell swings). What I found was that by just committing to it and getting moving for a short amount of time 5 days a week was inspiring me to do a little more AND to actually stick with it.
Now it's not uncommon to find me crawling all over the house and playing and walking daily with my kids.
I am on kid number two at the moment, workout in the gym 2-3x a week, and have never felt healthier or as confident in my own skin.
Turned out I needed to become a new mom to stop me from my overtraining, too much cardio loving self.
Being a new mom gave me the chance to slow down, reconnect with my body, press reset and realize that we don't need crazy workouts that leave us feeling drained. Sure, novelty is fun but we just need to move and that is something that I am really good at now, and even better, I'm enjoying moving with my family.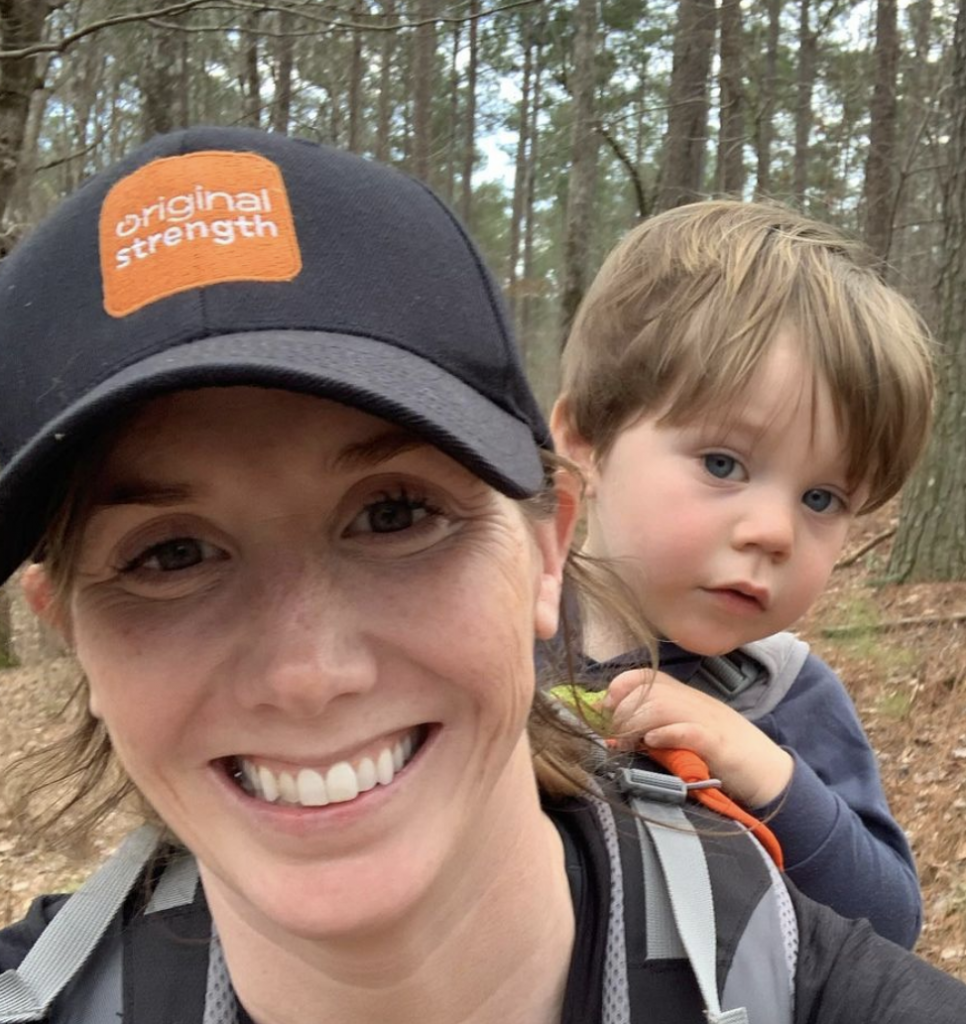 Erin is a mom of 2, wife to a retired Army Veteran, and a coach with OS Institute. Erin has had a passion for health and wellness and is always diving deeper into learning about the body and how she can best help others.
If you're looking to get moving more too and enjoy videos like The Big 5 with Dani, check out the OSI Online Monthly Membership or if you're local to Fuquay-Varina, NC please come join me for my Mom's on the Move program that takes place on Monday and Thursday's at 10am!