Jumpstart to Reclaiming Your Mobility At Any Age
It's Time To Reclaim Your Active Lifestyle & Learn to Move Like You Used To!
Discover How Simple It Can Be To Begin To Banish Your Stiffness And Pain . . . In Just 4 Weeks!
In one month, you can experience reduced stiffness and pain using safe, efficient, and proven movement restoration techniques — and this self-guided online course will show you how.
"After a significant shoulder injury, PJ's program helped me to not only get physically back on track but to become stronger than I've ever been. Through easy-to-understand movements and breathing exercises, I moved easier, slept better, and gained strength in my arms, back and core. PJ makes the program easy to follow and it's always fun!" -Bridget
"PJ's program came at just the right time! Since our daughter was born 7 months ago, I needed something easy to ease back into rebuilding my strength, and I've noticed that I'm already getting stronger!" -Terah
"I have better sleep quality. I move better, have significantly less pain, have more defined muscle tone, and am leaner. PJ's depth of knowledge and understanding of how the human body moves ensures I not only meet my goals but also remain injury-free." –Cindy
Feel better physically and mentally – because your stiffness and pain isn't controlling you anymore?
Do the things you once enjoyed – without the fear that you'll hurt yourself or be bedridden for days afterward?
Regain confidence – because you're able to live life the way you want to again?
Get stronger – without spending hours at the gym?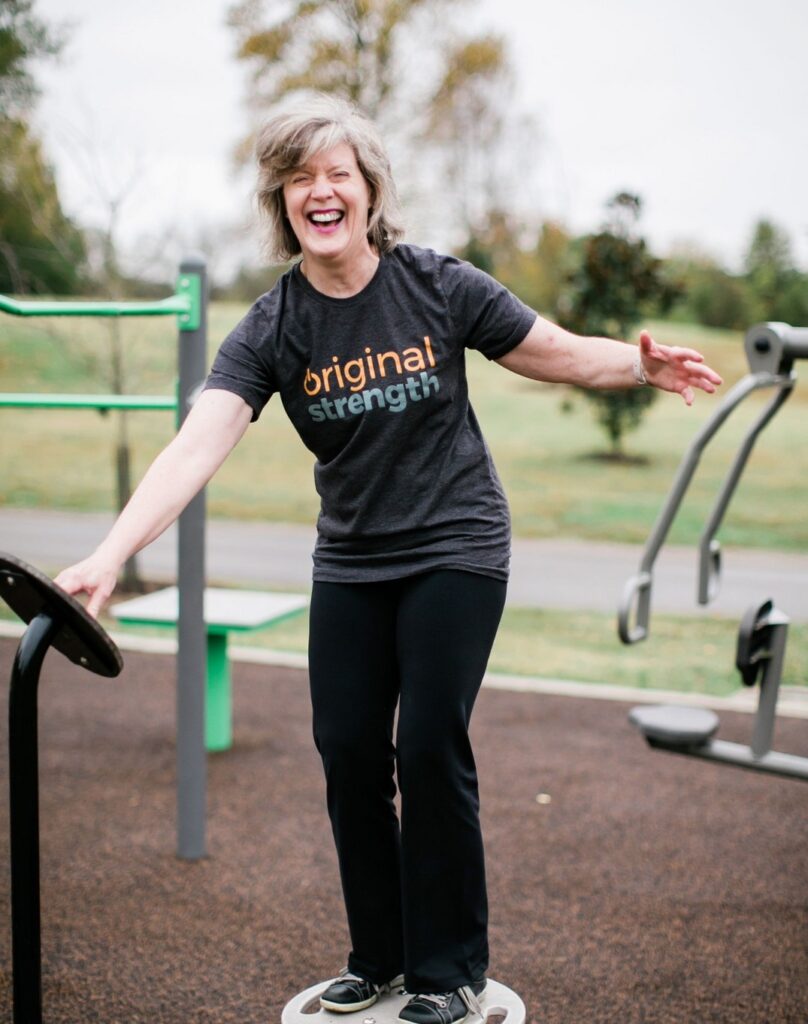 What is Movement for EveryBODY?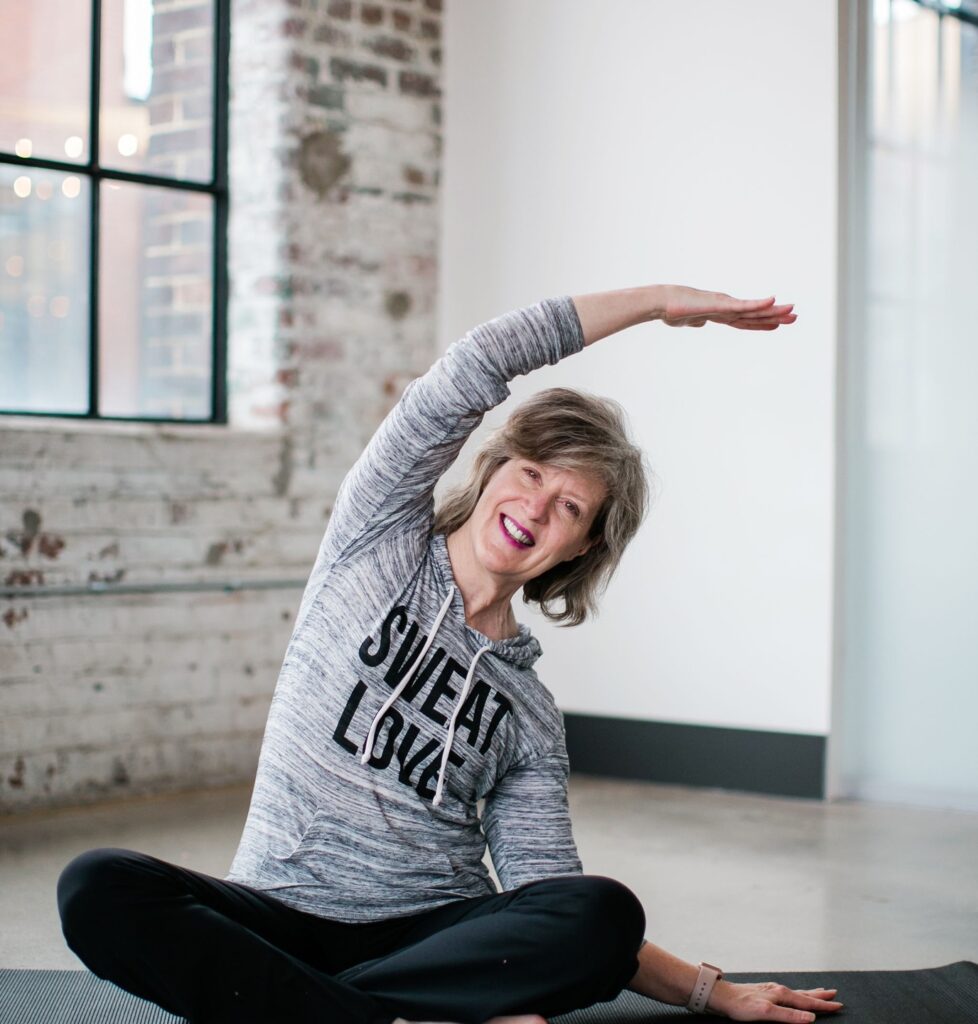 A 4-week online course where you'll learn how to reset and restore your strength and mobility, while reducing your stiffness and pain.
All the lessons are pre-recorded so you can watch any time and fit it into your lifestyle.
Tune in to a monthly live Q&A session with your instructor and other course members for extra support, encouragement, and a chance to ask questions.
You'll have lifetime access to all course materials, including recordings of the monthly live Q&A sessions.
What You'll Get Inside Movement For EveryBODY
When you enroll in Movement For EveryBODY: Jumpstart to Reclaiming Your Mobility At Any Age today, you'll also get:
Simple Armchair Moves for Mobility
This one-page guide will walk you through exercises you can do right from your chair and feel stronger and more mobile in just a few minutes!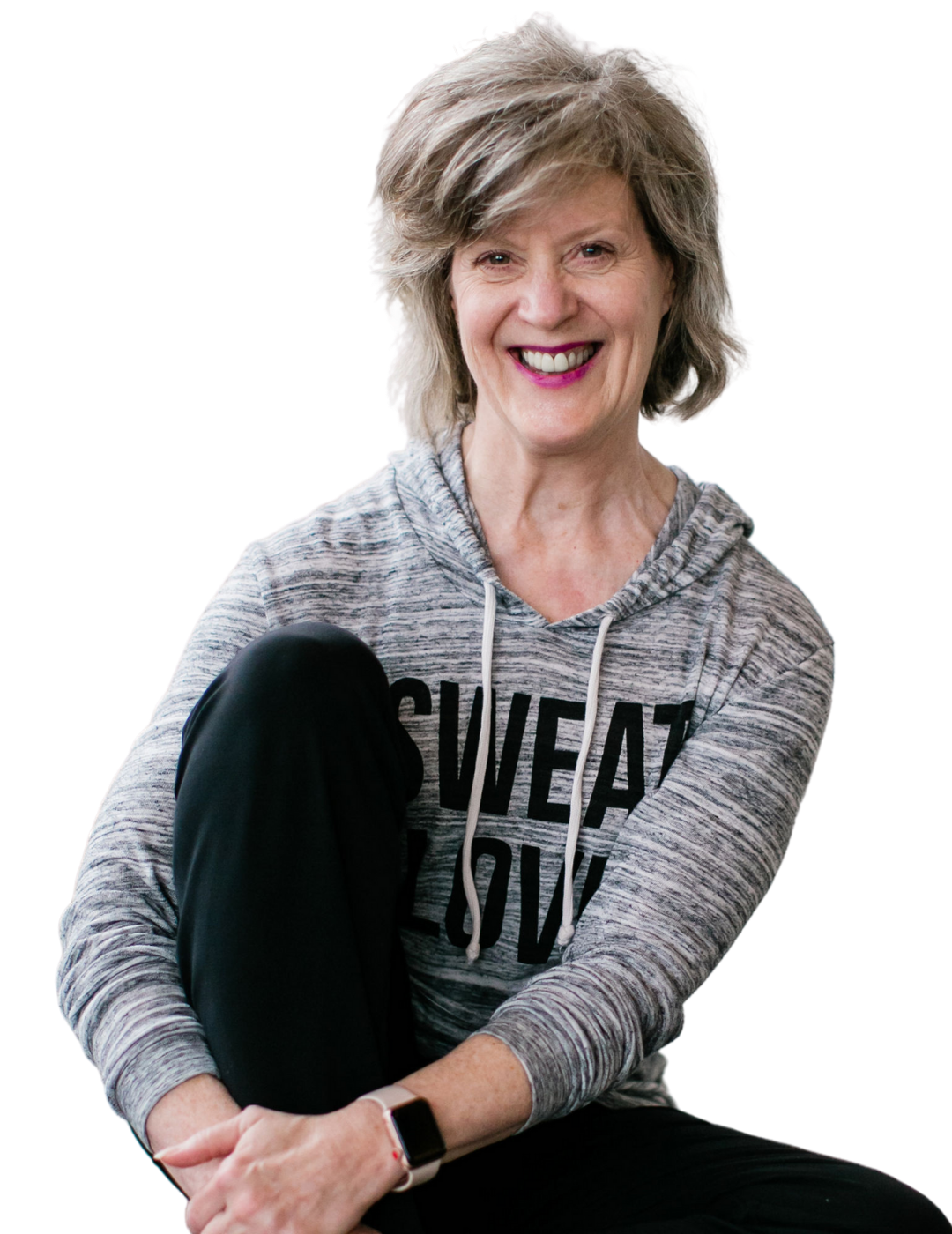 I'm the founder and owner of Restorative Strength, LLC. I know what it's like to feel young at heart, but have my body telling a different story.
I'd always led a very active lifestyle, but in my early 50s, I had a wake up call. I was in constant discomfort and pain, and my ability to move around was declining.
Desperate for a solution, I spent an exorbitant amount of time and money seeing every specialist I could think of, but relief was temporary.
However, I wasn't willing to settle for a broken body. I was determined not to be sidelined and sedentary and unable to do the things I loved.
I finally tried something different. I learned about Original Strength™ and through it as well as other specialized fitness and mobility training, I got my life back.
Now, I help people like you return to their active lifestyle and diminish their physical limitations. Individuals with chronic pain issues, stiffness and loss of mobility, and even physically limiting medical conditions like Parkinson's Disease, have benefited greatly from these functional movement resets — and now you can too!
"I joined PJ's course after attending some 10-minute sessions over lockdown. I knew that I needed to move my body more and that just walking the dogs wasn't nearly enough.
Each lesson was easy to follow and always very encouraging and really helped to get movement in my daily life. The homework was manageable and was really to encourage you to keep moving. I committed to the live Q &A sessions to keep myself accountable and it was really good seeing PJ live and getting queries answered live.
I love the fact that you have lifetime access to the course as after a busy few weeks at work I am going to do it again to reset.
I'd recommend the course wholeheartedly as it is a great opportunity to learn about Original Strength and other movements from an expert who really wants you to get the best from your body." – MFEB Member
"I found Movement for EveryBODY while looking for relief from increasing body aches and stiffness (I'm 68). I learned so much from the experience and am excited to add what I've learned to my daily movement practice. The short videos are the perfect length to fit into my day. Lifetime access is a gift, thank you! PJ, you've done such a wonderful job with this course, I'm so happy I found you!" – Jeannette
"I had hip replacement surgery and after a few months of working with PJ, my hip is almost 100%….I hardly notice it at all anymore! I am walking daily and feel my speed and movement have greatly improved. I also notice my daily tasks are easier, especially playing with my grandchildren on the floor!" -Maureen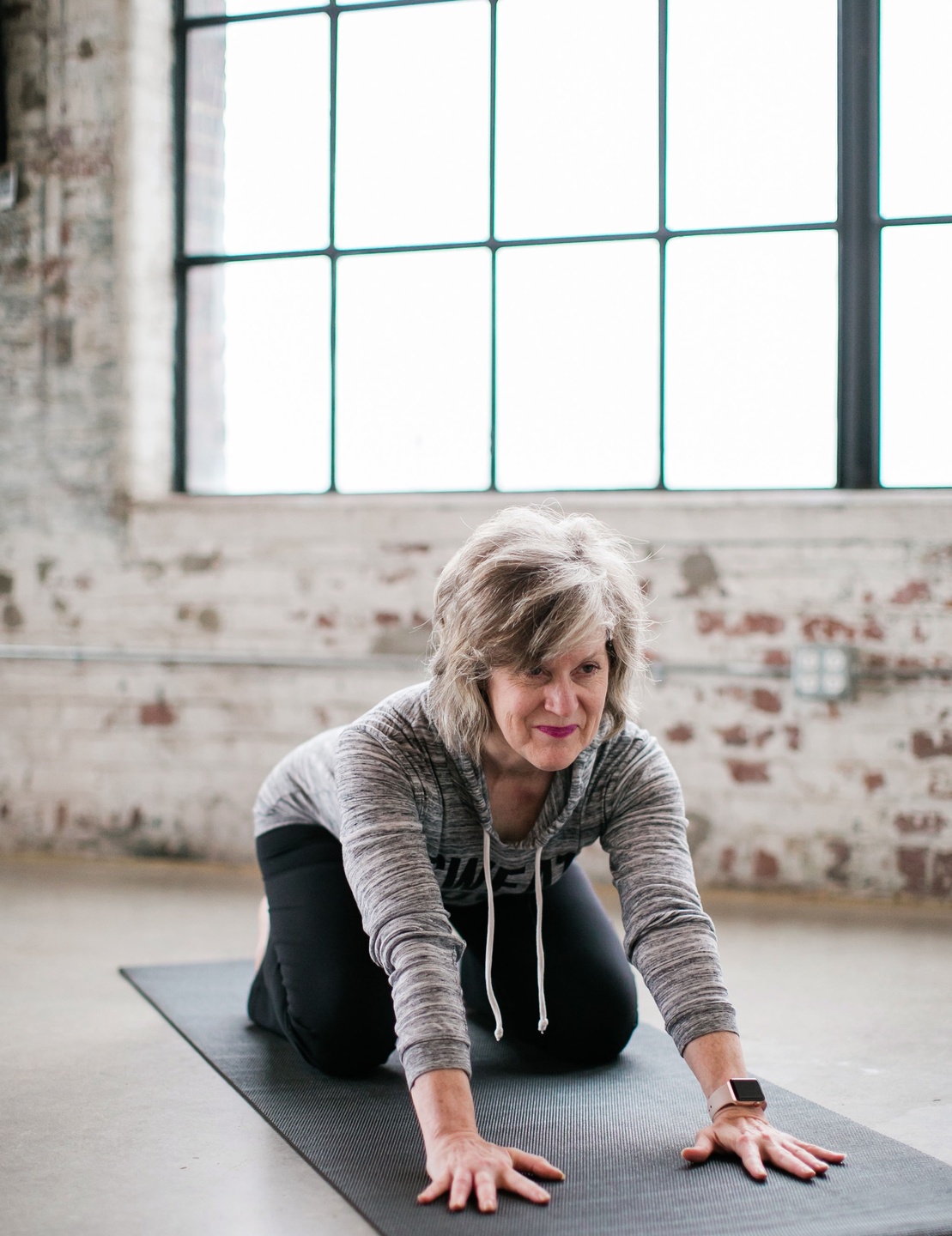 Spending so much time and money going to appointment after appointment, only to get temporary relief at best
Turning down invitations from friends and family because you're worried about not being able to keep up due to your pain and stiffness
Missing out on the simple joys in life
Feeling frustrated day after day because you just want to feel better
Having strained relationships with your loved ones because your pain controls your life
Then Movement For EveryBODY can help you!
4-week online course
All lessons pre-recorded to go at your own pace
Monthly live Q&A sessions
Lifetime access to all course material
Frequently Asked Questions
When does the course start?
You'll get immediate, lifetime access to Movement For EveryBODY: Jumpstart to Reclaiming Your Mobility At Any Age upon purchase! Each week, you'll receive access to a new module in the program (there are 4 modules total). You may begin working through the lessons and exercises at your own pace, when you're ready. Lifetime access means that you'll always be able to log in and watch any of the lessons at any time.
How much time does it take?
Each of the four weekly modules will consist of several videos broken into bite-size pieces. No video will be longer than 20 minutes, and each module will total about one hour.
What if the exercises are too easy?
The mission of Restorative Strength is to provide an encouraging, supportive environment where anyone — regardless of age or current level of fitness — can learn to create a resilient body by restoring good movement. I will teach and thoroughly guide you through each movement and offer modifications if you need them.
I'd like to purchase Movement for EveryBODY as a gift for someone. How do I do that?
How thoughtful! To purchase this course for someone else, please reach out to us directly at the chat on bottom of this page or email hello@osi-online.com and we'll get everything taken care of.
What if the exercises are too hard
As you work through each module and practice the movements, they will begin to feel easier! There will be variations offered that will provide more challenge…but they're only there for when you're ready to step it up a bit!
Do I have to log in at a certain time?
The main material of the course consists of pre-recorded videos and some written information, so you may watch and practice at any time that works for you.

Once per month, I'll host a live virtual Q&A session that will be recorded and put into your membership area, so you can watch it later if needed.
Who should enroll in this program?
You should — if you're ready to give yourself another shot at living out the rest of your years on your terms. If you're tired of your pain, stiffness, and decreased mobility controlling you, you deserve a chance to take back control of your life.
I've been stiff, achy, in pain, etc. for decades and nothing else has helped. Can this really work for me?
Yes, it really can! Movement For EveryBODY is a one-of-a-kind program based on the teachings of Original Strength™ — a movement restoration system that helps reset and strengthen the nervous system, which then unlocks mobility and restores good movement to the body.
I have a different question.
About Instructor

Login
Accessing this program requires a login. Please enter your credentials below!